Since its launch in December 2019, Value Plus has been committed to better preparing Chinese Civil Society Organizations (CSOs) to join forces with global efforts in achieving the Sustainable Development Goals (SDGs), and thus build up an appropriate and innovative ecosystem for international development cooperation based in Shenzhen city.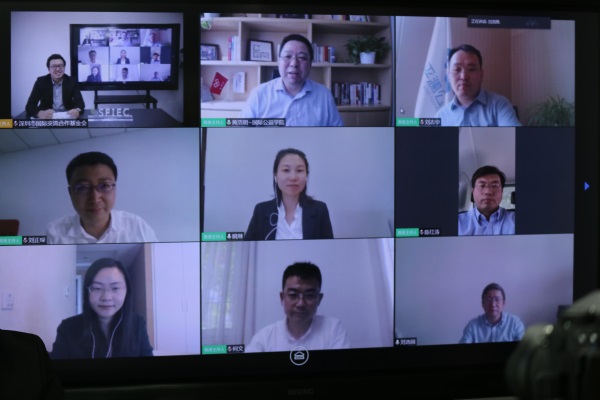 To enhance the capability of CSOs so that they can participate in international issues and global governance in a more professional and innovative way, Value Plus held 7 webinars to provide guidance from two aspects : macro-structure and international practices.
These webinars convened 26 experts from 24 institutions, including United Nations agencies in China, The Asia Foundation Beijing Representative Office, Oxfam, Renmin University of China, China Foundation for Poverty Alleviation, Phoenix Television, etc., to share knowledge on international environment, discourse system, working framework, fund management, communication, corporate social responsibility, and so on.
A total of 764 audiences from 422 organizations participated in these webinars. Among them, 62% were from CSOs, 25% were from colleges and universities, and 9% were from enterprises and media. "The webinars of Value Plus provided us with a new way to understand the latest development trends of the industry, and to observe the actions of other CSOs at home and abroad "Said Wang Jiazhou, Senior Manager of Partnership and Development at One Foundation.
More dialogues, training courses and talent development program are to be expected in 2021, to help Chinese CSOs through capability development. At the same time, Value Plus will also provide more guidance and opportunities for Chinese CSOs through policy analysis and resource match-making.
Click the link to view the video of seven online sharing sessions (in Chinese):
Session 1 https://v.qq.com/x/page/t09650ml7i3.html
Session 2 https://v.qq.com/x/page/q3120z5mqj9.html
Session 3 https://v.qq.com/x/page/j312077eg9q.html
Session 4 https://v.qq.com/x/page/l312845v3a5.html
Session 5 https://v.qq.com/x/page/i3139a3whtp.html
Session 6 https://v.qq.com/x/page/y31422p2hj8.html
Session 7 https://v.qq.com/x/page/j3202na9d6f.html
-END-