From a small fishing village to a dynamic city, Shenzhen depicted her legend in merely 40 years. The world has witnessed the city's rapid development and giant leap.
Here in Shenzhen, stand some of the most spectacular skyscrapers in China while also having some of the most stunning natural parks and beaches in the country
In 2008 this fascinating and diverse metropolis was officially designated by UNESCO as China's first and the world's sixth City of Design – a testament to its alluring charisma and seamless blend of modernity and traditional culture.
…….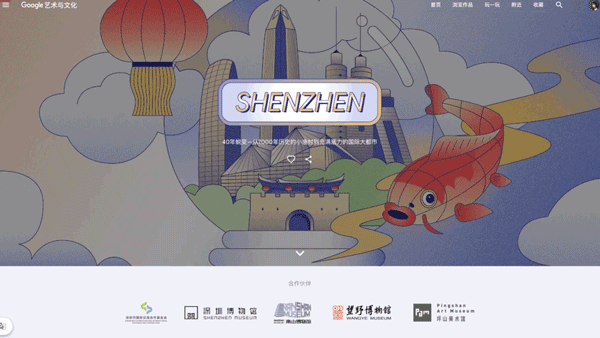 On November 15, Google Arts & Culture-Shenzhen project was officailly released!
As the first APAC city project in Google Arts & Culture (GAC), the Shenzhen project was launched by Google Arts & Culture, in collaboration with 5 of Shenzhen's top institutions - Shenzhen Foundation for International Exchange and Cooperation (SFIEC), the Shenzhen Museum, Nanshan Museum, Shenzhen Wangye Museum, and the Shenzhen Pingshan Art Museum.
The exhibition stand of GAC in the spot of China International Coference 2022
From the perspectives of Ancient Adventures, City Life, Discover Tradition, and Arts Scene, the GAC Shenzhen project present to you this truly remarkable city of innovation, wonder, and endless possibilities.

Chapter I - Ancient Adventures
Advanced craftsmanship, folk-science, design and technology
uncover the city's 7,000-year history through the captivating 5 Things about Ancient Shenzhen;
discover the fascinating and unique prehistoric Yue culture in Lingnan, the Earliest Civilization Found in Shenzhen;
and have an amazing 360° virtual tour of Nantou ancient town
where Shenzhen's urban history began to take shape.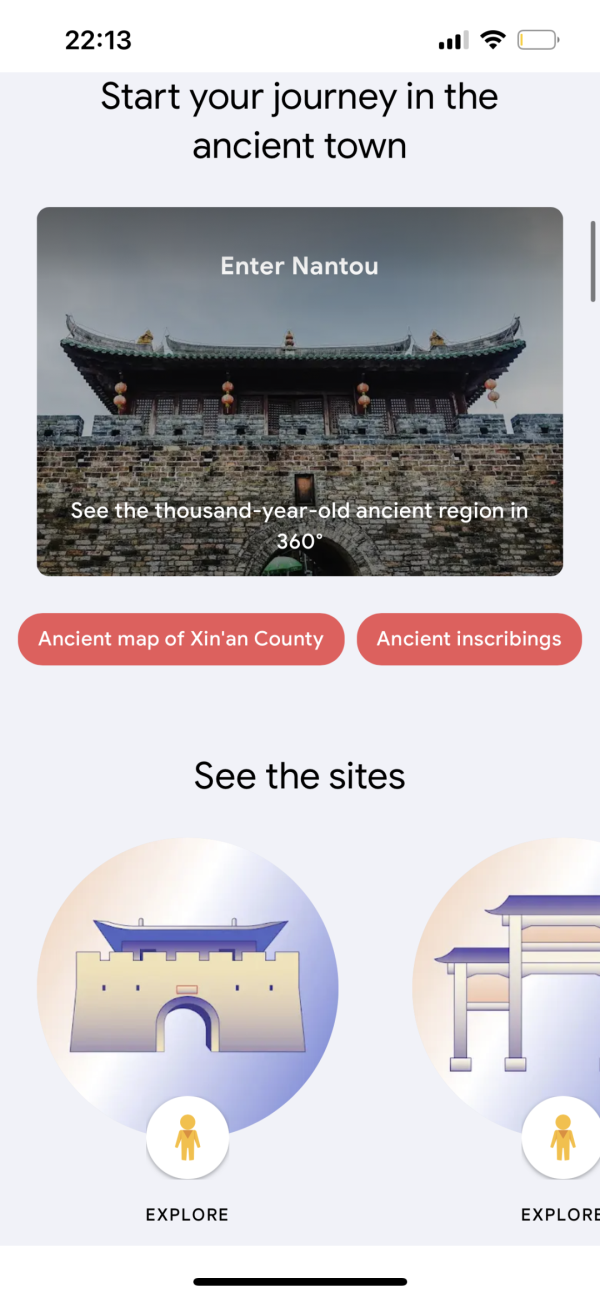 (Above) Nantou Ancient Town, SFIEC
(Below) Online Exhibition of Nantou Ancient Town, Nanshan Museum

Chapter II - City Life
Experience the juxtaposition between old and new and witness how Shenzhen has changed over 40 years through the eyes of photographer.
Also, for a deep-dive into fascinating ancient civilization, don't miss iconic museums.
Visit Shenzhen's Coastal Wetlands, Public Parks, Mountains & Forests
To experience the life of Shenzhen, where you can easily get access to the nature
Finally, don't forget to look up at the tallest skyscraper in the city (599m), which is also the 5th tallest in the world!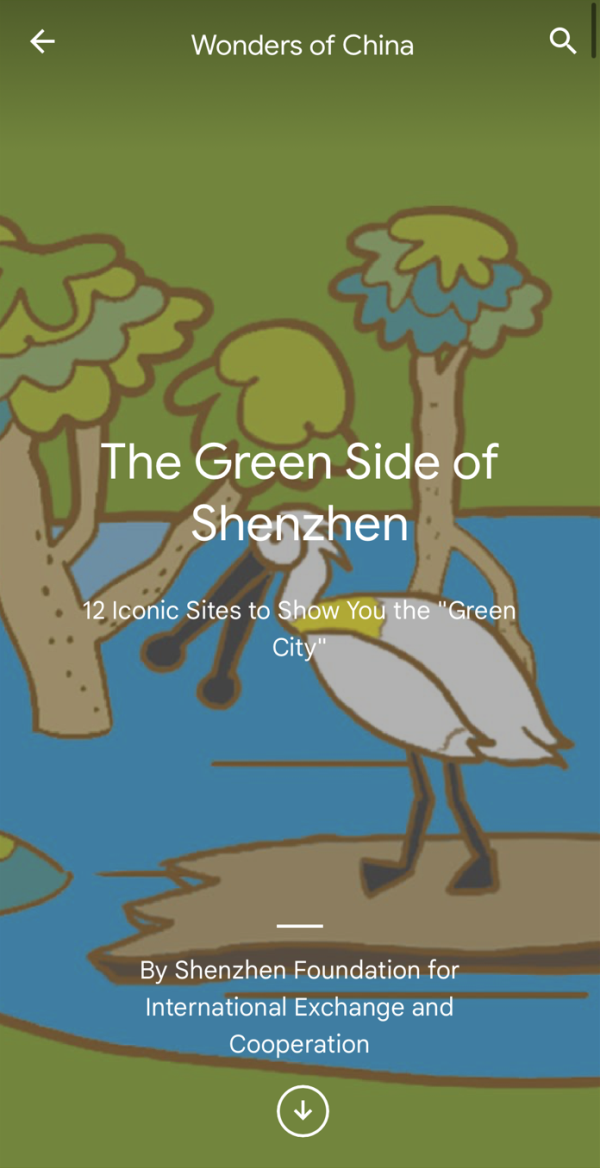 (Above)Massive Changes in Shekou 1985-2015, Chen Zonghao, Nanshan Museum
(Below)"Just Shenzhen" Eco-Discovery Route, SFIEC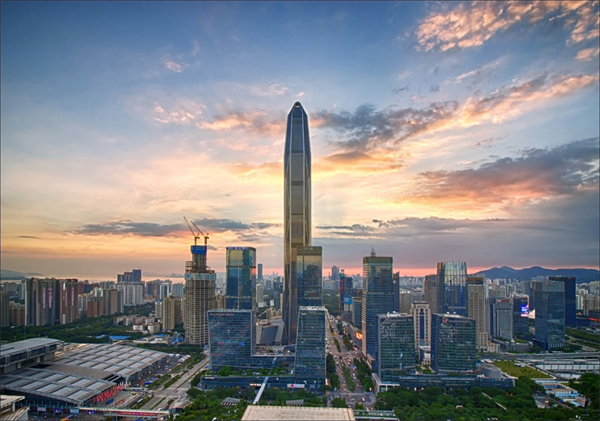 Ping An Finance Center, SFIEC

Chapter III- Discover Tradition
Immerse yourself in Shenzhen's cultural heritage and discover traditional dances such as the exquisitely colorful Fish Lantern Dance from Shatoujiao tracing back to the late Ming and early Qing dynasties;
the Qilin Dance which celebrates the power and wisdom of the Qilin, also known asChinese Unicornand, one of the 4 sacred animals of Chinese mythologywhich, its appearancewas a sign of good fortune;
and the 800-year old Ancestor Worship Ceremony at Xiasha village, which includes pilgrimages to sacred sites in the celebration of local culture and the search of descendants.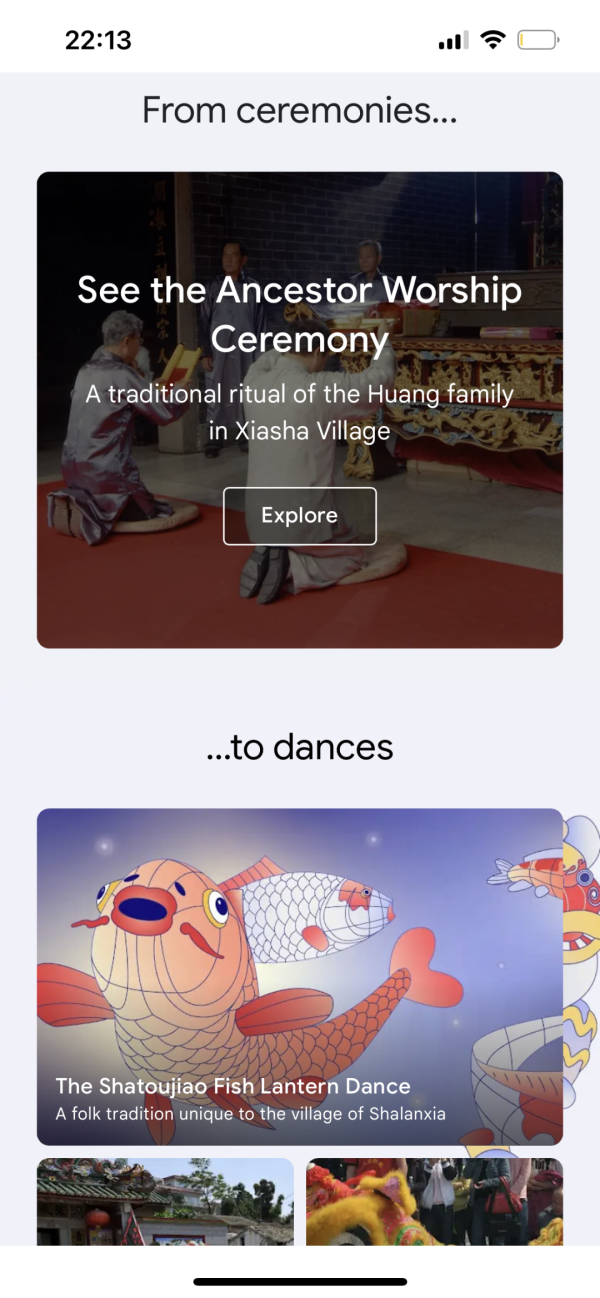 (Above) "Just Shenzhen" Chung Ying Street Route, SFIEC

(Below) Fish Lantern dance, Shenzhen Museum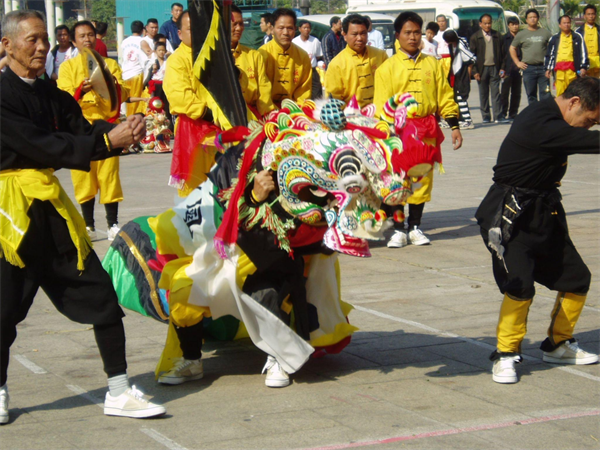 Qilin Dance, Shenzhen Museum

Chapter IV - Art Scenes
Shenzhen is also an art lover's dream – it is the first UNESCO City of Design in China with a plethora of contemporary art museums to explore.
The amazing Pingshan Art Museum in the east of town holds 10 iconic collections showcasing some of the coolest and most dynamic pieces in the country.
You can also explore the interface between science and art through ancient Chinese design and gain a snapshot into ancient people's lifestyle and social commentary through elegant porcelain pillow calligraphy.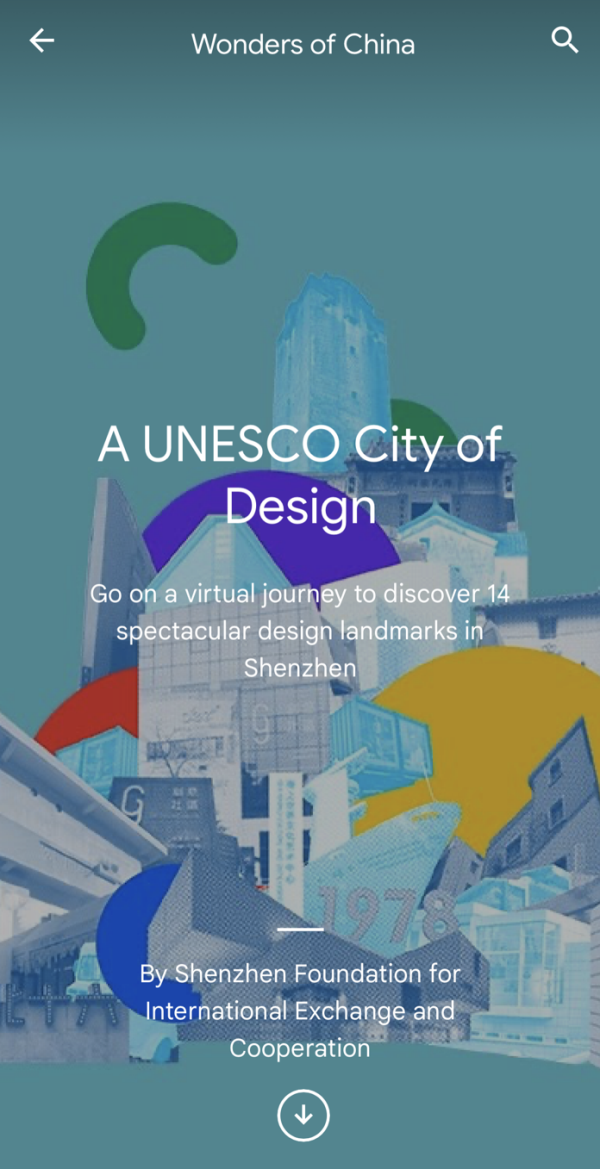 (Above) "Just Shenzhen" Culture and Creative Route, SFIEC
(Below) Ancient Chinese design, Red and Green Glazed Porcelain, Poetry on Porcelain Pillows, Gold Lacquered Wood Carving, Shenzhen Wangye Museum
Looking for Malevich, Pingshan Art Museum
Google Arts & Culture
X
CityPlus
In this cooperation with Google Arts & Culture, products of the "CityPlus+" project, including "Just Shenzhen" Urban Discovery Route, "@755 Series City Guides", and "The Voice Of Shenzhen" are presented on Google Arts & Culture's page.

The official Page of SFIEC on GAC
https://artsandculture.google.com/partner/shenzhen-foundation-for-international-exchange-and-cooperation
a. "Just Shenzhen" Urban Discovery Route and the WeChat Mini Program
By exploring the spiritual and cultural characteristics of the natural and cultural landscape in the city, the "Just Shenzhen" Urban Discovery Route provide citizens with city exploration experience which is the combination of technology and playability. It helps to show the Shenzhen City with a sense of history, culture and affinity. Users can experience the route and share messages through the "Just Shenzhen" WeChat mini program.
b.@755 Series City Guides and the Online Community
The guides consist of "Work @755" and "Live @755" with bilingual printed version and electronic edition. It provides new Shenzheners with useful and interesting information about the work and life in Shenzhen. Users can also log in the online community (https://globalsz.cityplus.com/) and the mini program of the guides which have the functions of searching and interaction.
c. The Voice of Shenzhen
SFIEC and the Shenzhen Evening News jointly create the most "international style" bilingual audio station of Shenzhen on the Himalaya platform—"The Voice of Shenzhen". There are currently three albums, namely "Hearing from Shenzhen", "Exploring Shenzhen" and "Unveiling Shenzhen". It integrates audio, video, text, pictures and other communication media to discover the different beauty of our familiar city from a more innovative perspective.
Through Google Arts & Culture, we also expect to let more people use and share these products and contents, to discover the historical and cultural heritage behind this young city of Shenzhen, to capture the moments of its growth amidst the rapid changes, and to explore its international and sustainable future.
"Just Shenzhen Just Young"
Tell your stories with Shenzhen!
Recently, SFIEC has also joined hands with 9 colleges and universities in Shenzhen and overseas partners to launch "Just Shenzhen Just Youth" Video Contest, hoping to explore the youthful vitality and international development of Shenzhen from the perspective of young people.
After exploring and discovering Shenzhen on the Google Arts & Culture platform, we believe that it must have brought back your exclusive memories of Shenzhen. Come and share your stories through short videos!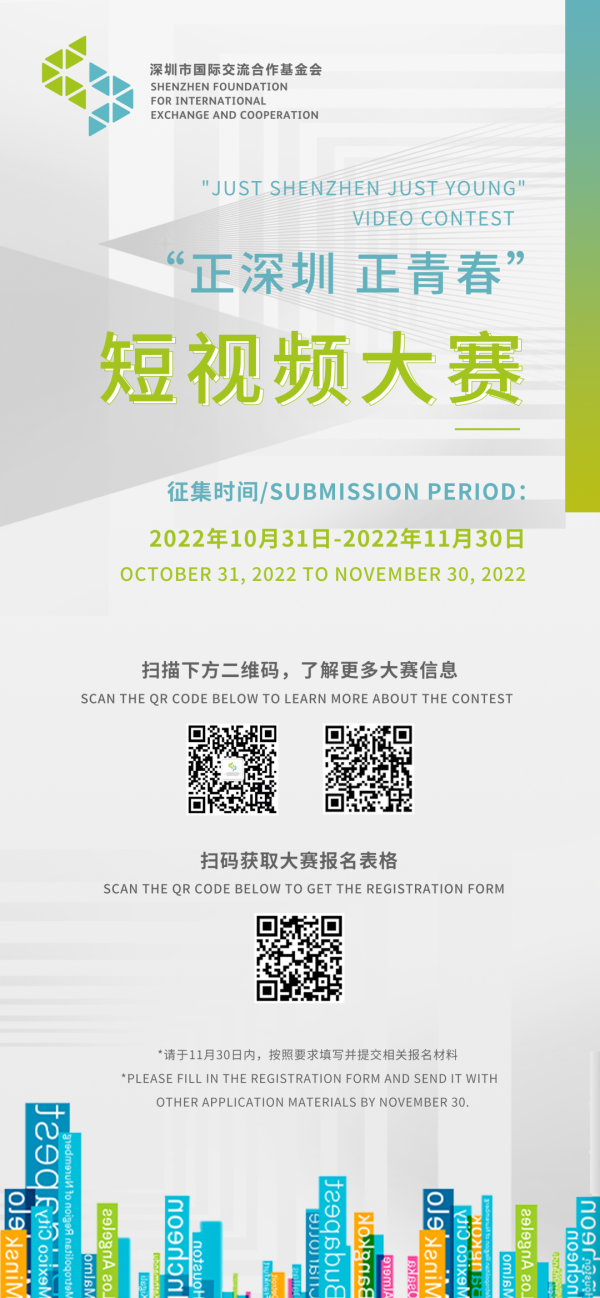 Scan the QR Code
to learn more about the contest
About Google Arts & Culture
Google Arts & Culture is a non-commercial initiative. It works with cultural institutions and artists around the world. Together, its mission is to preserve and bring the world's art and culture online so it's accessible to anyone, anywhere. The team helps partners digitize, manage and publish their collections online.
Start your "Tour of Shenzhen"
For Domestic Users
Search【观妙中国App】in your App store
For International Users
Search【Google Arts & Culture App】in your App store
OR